Huawei is gearing up for a wider push for HarmonyOS 2.0 in its smartphones. Earlier this week, it was reported that the company plans for all its upcoming phones to come with the OS pre-installed, at least in China. The good news is that the newer OS was found to perform better in certain areas.
The leaker Digital Chat Station managed to test HarmonyOS 2.0 and posted some of his findings recently. He revealed that the performance of Huawei's OS roughly on par (90.2 vs 90.1 fps) with the Android-based EMUI 11. What's impressive is that the former's power consumption is notably less. In other words, the HarmonyOS 2.0 should perform just as well as an Android device, but its battery will last longer.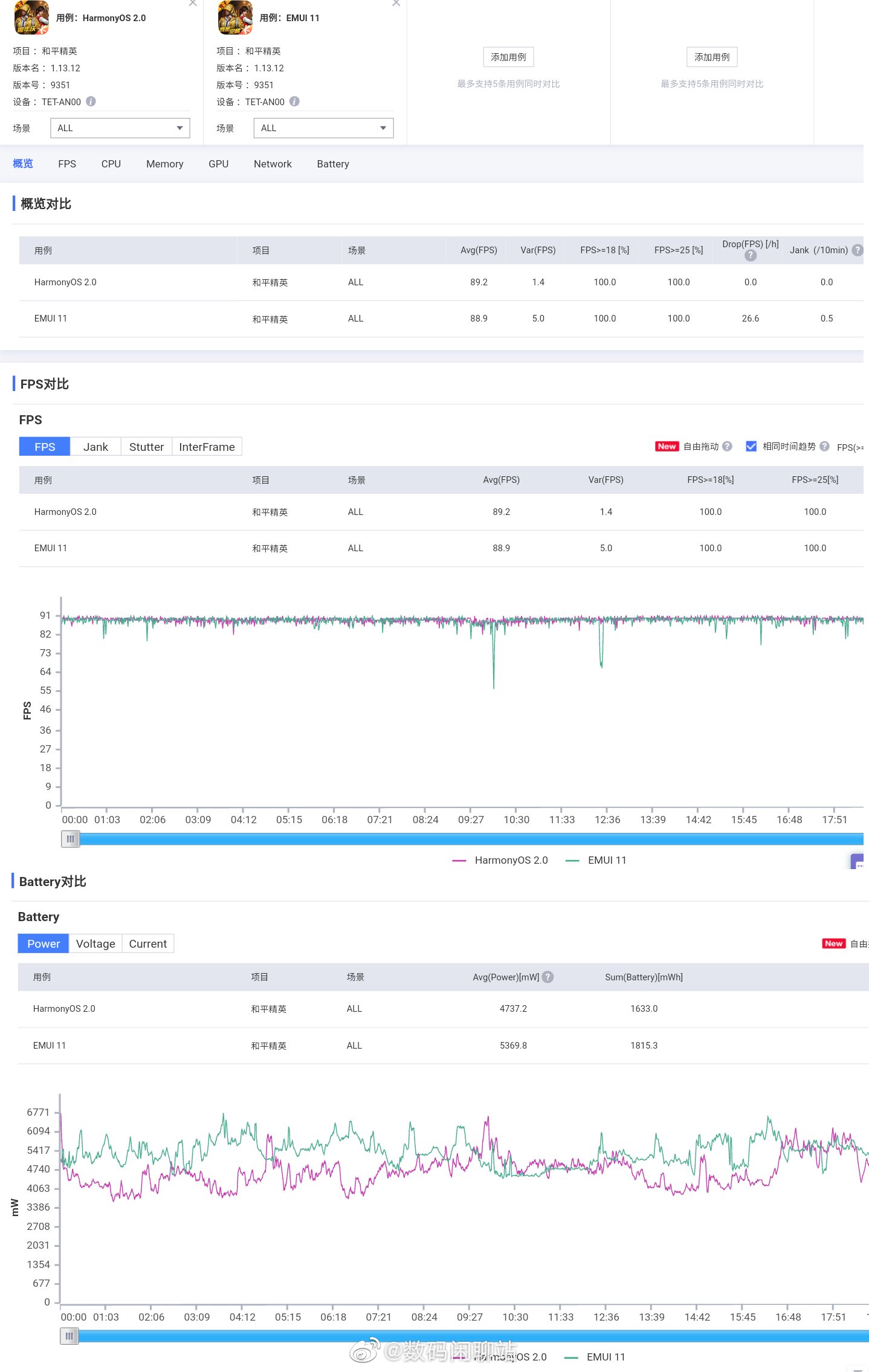 Mind you, the test was based on just two games – Arena of Valor and Game of Peace. Both of these games are popular in China, so it's possible that the developers made some optimisations in advance. Regardless, Huawei's OS is expected to run parallel with EMUI 11 in a dual-architecture setup for its upcoming phones. This will probably be the plan for the company going forward, at least until more apps become HarmonyOS-compatible.
That's our speculation for now, but we won't know for sure until Huawei elaborates on that. Having said that, have any of you got around to testing HarmonyOS 2.0? What are your thoughts on the OS? Let us know in the comments, and stay tuned to TechNave for more news like this.